Experience the Freedom of an Entrepreneurial Lifestyle
Personalized Coaching to Help You Break Away from the Norm
The traditional 9-to-5 has evolved over the years as businesses (and bosses) demand more and more of your time. And it's no secret that the more time we dedicate to the "office", the less we're living our own fulfilling lives.
That's why I want to help you break free of that rat race by exploring your entrepreneurial passion so you can find a driving purpose that gives you the freedom to live the financially stable and happy life you deserve!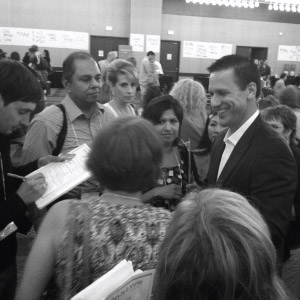 Sam Crowley
Husband, Father, Entrepreneur
One-on-One Coaching
As a speaker, trainer, seminar leader founder of EveryDayIsSaturday.com, I've learned firsthand that most people are just looking for a few answers to help them get started along their own path. However, I want to take it one step further with customized coaching that helps you not only embrace your online entrepreneurial dreams, but to make them a sustainable success.
Ask yourself these few questions and see if you're ready to take the first step on your own journey:
Are you always seeking out passions, your purpose, or the significant in life?
Are you tired of living day-to-day, settling for an average life that anyone could live?
Do you want to build your own brand and set your own goals?
Do you value the freedom of being your own boss?
Are you interested in sharing your messaged locally, nationally, or globally?
Would you like the knowledge and skills on how to build an online empire?
This is a rare opportunity to get real coaching from a professional entrepreneur; but more importantly, this is your chance to get out from behind that desk and live the free and exciting lifestyle you've always wanted.
If you're ready to take the first step to becoming a successful entrepreneur, apply for one-on-one coaching with me today and let me give you the tools to live out your dreams!
Hear From Sam's Coaching Clients
NASM certified~ Health&Wellness Coach ❤️Faith❤️Family❤️Fitness. ❤️Encourage❤️Inspire. ❤️Nutrition❤️Balanced lifestyle.  
Follow her on Instagram @lifebyjmar and online at www.lifebyjmar.com
Jennifer Martinez
Founder of the system that moves you from a level 2 performance to a level 10 in each area of life. 
Follow her online at www.katiemaggio.com
Katie Maggio