Podcast: Play in new window | Download (Duration: 37:36 — 34.4MB)
Subscribe: Google Podcasts | RSS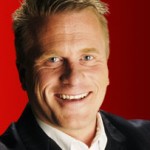 Chris Widener is recognized as one of the top speakers in the world today.
That's how I came to be friends with Chris.
I was in the beginning of launching my speaking career and used to watch Chris and Zig Ziglar host a TV show. I was mesmerized by Zig, as usual.
I also thought, "Wow, that guy interviewing Zig seems like a pretty sharp cookie, I need to connect with him somehow."
I reached out to Chris on a few different occasions, sharing my Every Day Is Saturday story.
He's always been gracious with his time and advice, both of which I value.
You're going to love this interview as we discuss leadership, confidence, online marketing and a host of other entrepreneurial topics.
Chris is a BIG thinker and shares a few of his huge ideas that have earned him global recognition as a top thought leader.
Enjoy!
Sam