Podcast: Play in new window | Download (Duration: 17:03 — 15.6MB)
Subscribe: Google Podcasts | RSS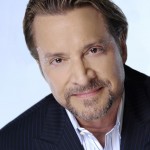 James Ray came into the Every Day Is Saturday Nation for a one hour interview.
James discussed where he's been and where he is going.
No questions were off limits.
If you don't know James Ray, there's many layers to his life and story.
Rather than go into everything on this post, you can hear it all on this four part interview.
This is Part One Of Four.
You can download your free copy of James' new ebook
"Life Unleashed: A Blueprint For Ultimate Human Performance"  HERE