Fire Up Your Next Event…Put Sam Crowley On Your Team!
If you're looking for a special keynote speaker to inspire, motivate and change your people then you're looking in the right place. Sam's Keynote programs are likely the most unique experience your people will ever have. His passion and experience shine through as he transforms your entire event.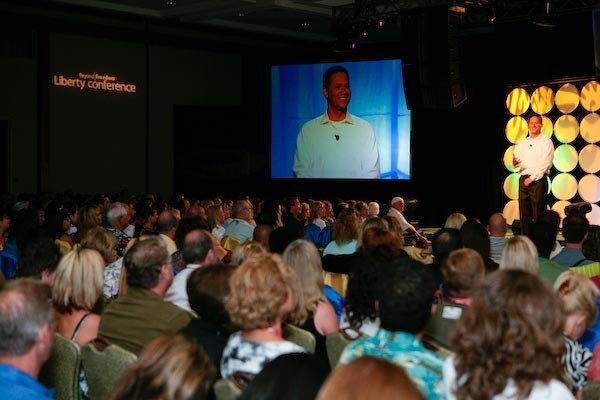 Meet Sam Crowley, Best-selling Author, Speaker And Podcaster .Sam's clients have consistently said two things about his work. Inspiring & Results. If you're looking for "inspiring results" look no further.On that fateful day, he vowed that every day would indeed be a Saturday, giving him time to focus on the real priorities in his life: spending more time with family and doing what he loves.
Sure, the experience has had its ups and downs, but that's what makes Sam such an engaging coach, fascinating speaker and successful business coach.
Don't all

Motivational Speakers

sound the same?
How many times can you rally a group of people around sayings like:
There's no I in Team
None of us is as strong as all of us
If it is to be, it's up to me.
If I heard those nuggets of wisdom from a speaker, I would walk out (after asking who booked this person?)
We are in a whole new age. An age where employees & business owners who want straight talk from someone who has˜been there.
Every Day Is Saturday is a mindset, not a circumstance.
When you love what you do, it shows in the output of your product & service.
If you want warm & fluffy – where everyone skips out of the event holding hands – you need to book someone else for your event.
However, If you want results that will last, connect with me on my Contact Page and I will personally respond (shocking, I know). We'll work together to customize the most powerful message your group has ever heard. If not, don't pay me.
I don't speak around the world because I need another automobile, car or house. I do it because of the hundreds of testimonials that come into my inbox regularly.
As a former Fortune 100 executive, I was in charge of hiring the speakers for our events. Three months after the event, less than 10% of the reps could remember the speaker's name, let alone the message.
Do your organization the best service possible and email me. I guarantee they will remember me and more importantly, remember YOU were the one who helped make every day Saturday for them!