Cincinnati Motivational Speaker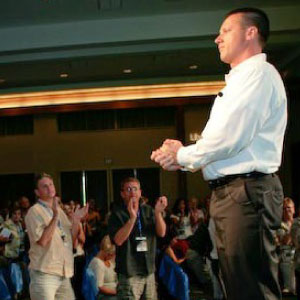 Have you been looking for an exciting and enthusiastic speaker to motivate and inspire your audience for your next event?
If so, Sam Crowley is your man! Sam has captivated audiences all over the globe with his unique message and fascinating stories. Sam has motivated and helped thousands worldwide to achieve the success and results they have always strived for.
Click on the links below to find out how Sam can transform your life and those around you! Check out Sam's Keynote speaker page to learn how Sam will provide your audience with the most powerful message they have ever heard, Sam's media kit will show you exactly why he is the man for your next event, and read testimonials from people throughout the world raving how Sam Crowley has inspired and transformed their lives.
Why would you wait any longer to hire Sam?!
Details &

Contact Information